Come with us on the water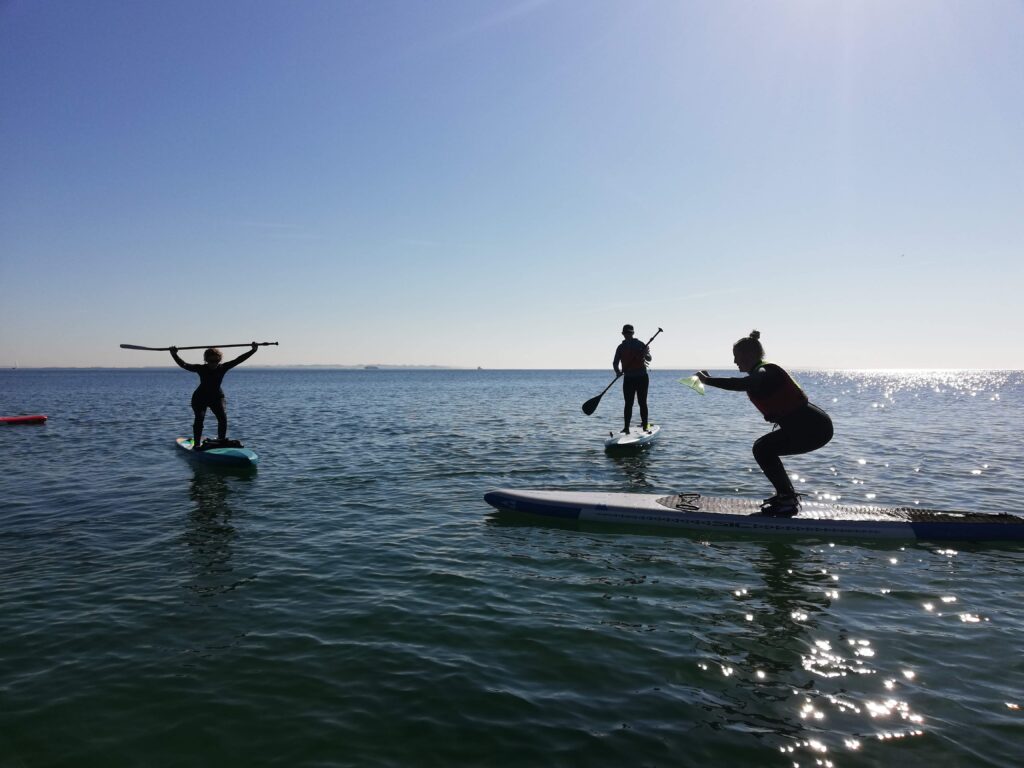 Private SUP course min. 4 people
The private SUP course gives you the opportunity to book exactly the date and time that suits you best. 
The course can e.g. be a SUP intro course, improvement course or a technique course and is a good choice if you want a little extra attention 
from the SUP instructor.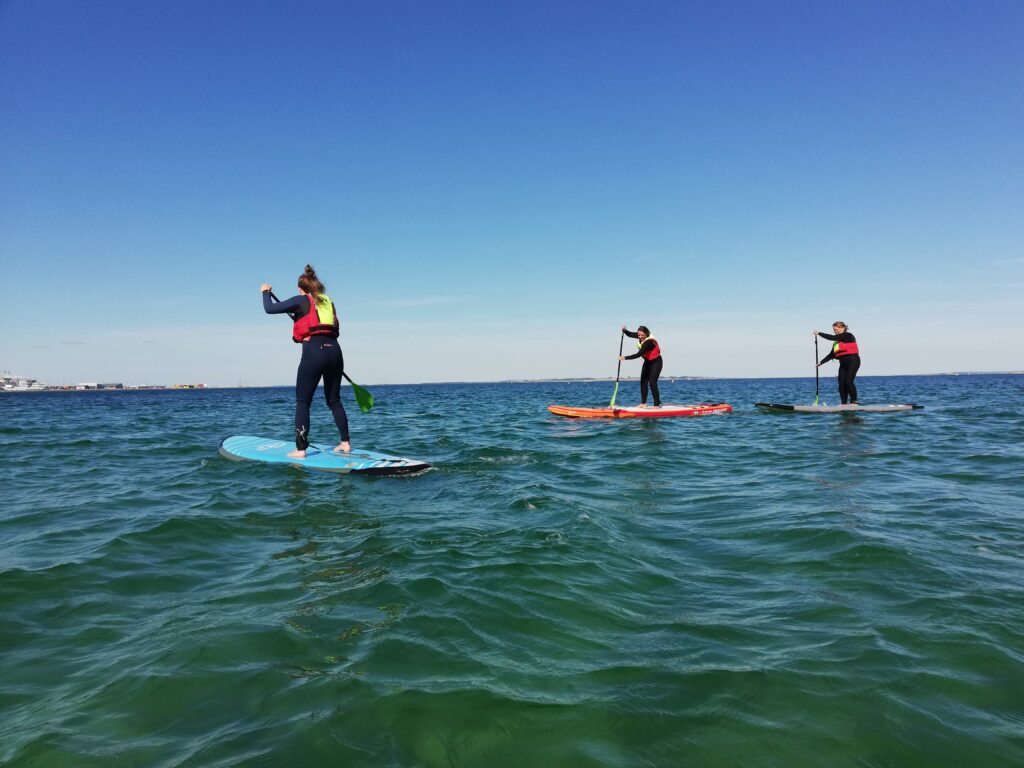 Children must of course also have the opportunity to practice SUP. If you have children under the age of 13, we recommend that you choose this family course. 
The course reviews the most important elements of SUP and provides space for play and splashing in the water.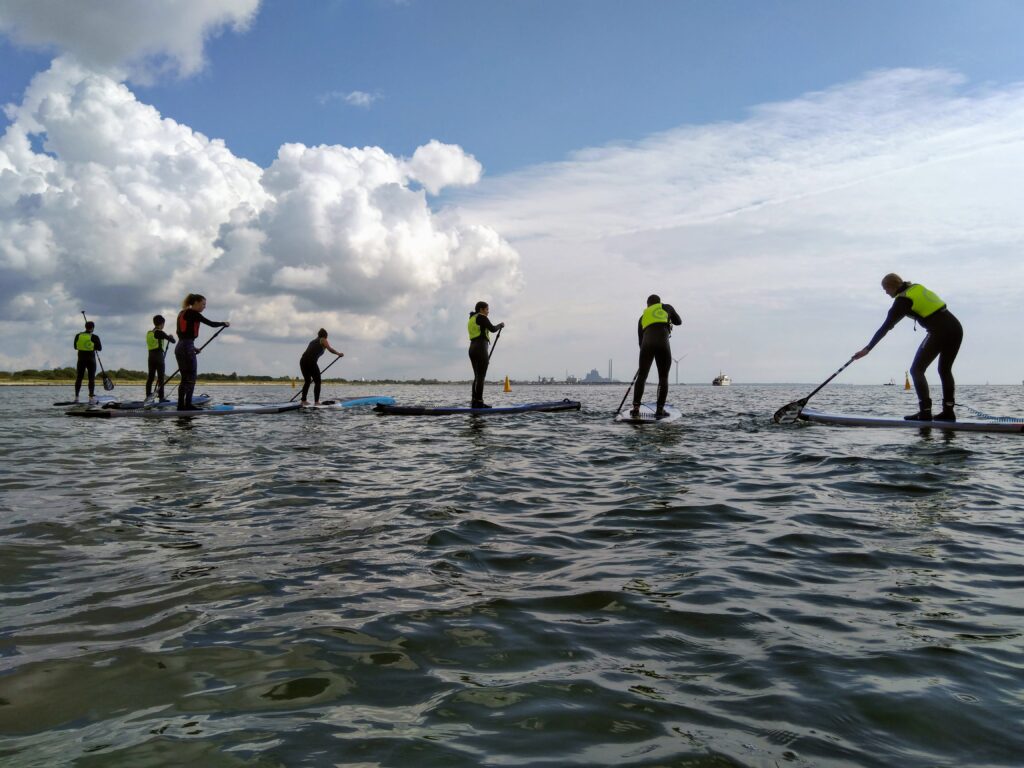 At a group event tailored to your needs, you will have plenty of time to play on the SUP board and you will be challenged with fun balance and cooperation exercises.
We always strive to ensure that everyone in the group has a fantastic experience with SUP and leaves the event with a big smile on their face.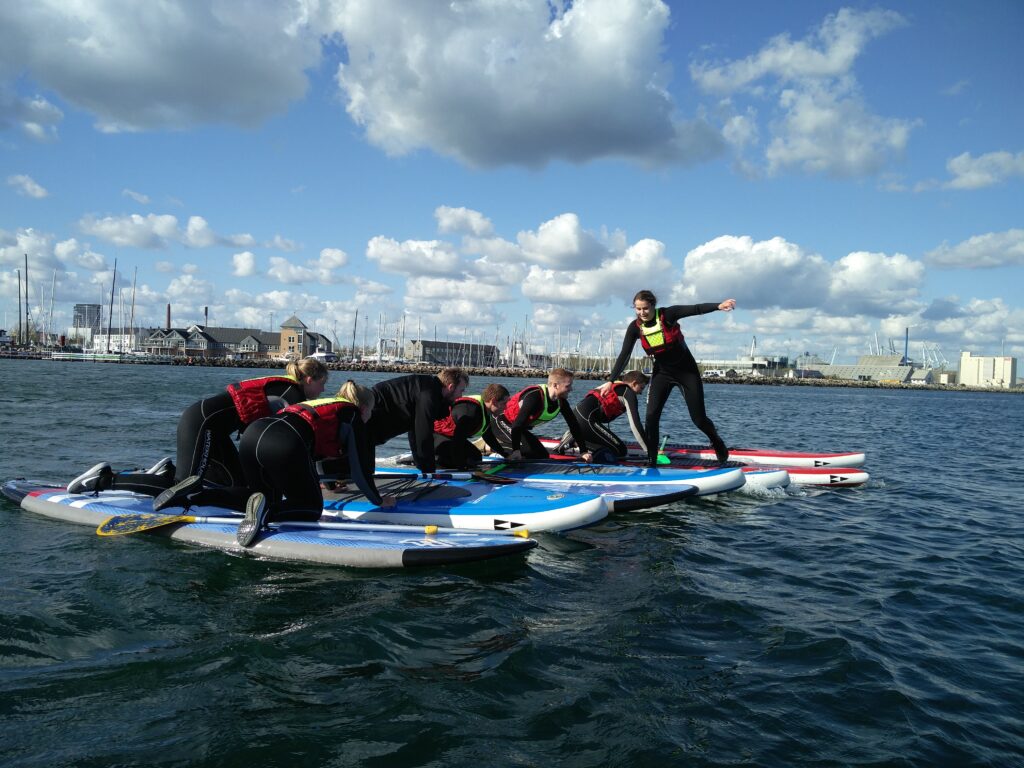 If you are a larger group that wants a unique experience on the water, all equipment is available here on an hourly basis. 
We are happy to put together an event for you and you can expect to be challenged with different and fun cooperative exercises. 
Regardless of whether you book a private SUP course or a group event, the following is always included: 
A thorough introduction on land about technology and safety
All necessary equipment incl. wetsuit and life jacket 
Skilled and trained instructors 
SamSurf
Phone +45 22632405
kontakt@samsurf.dk