The water dogs behind SamSurf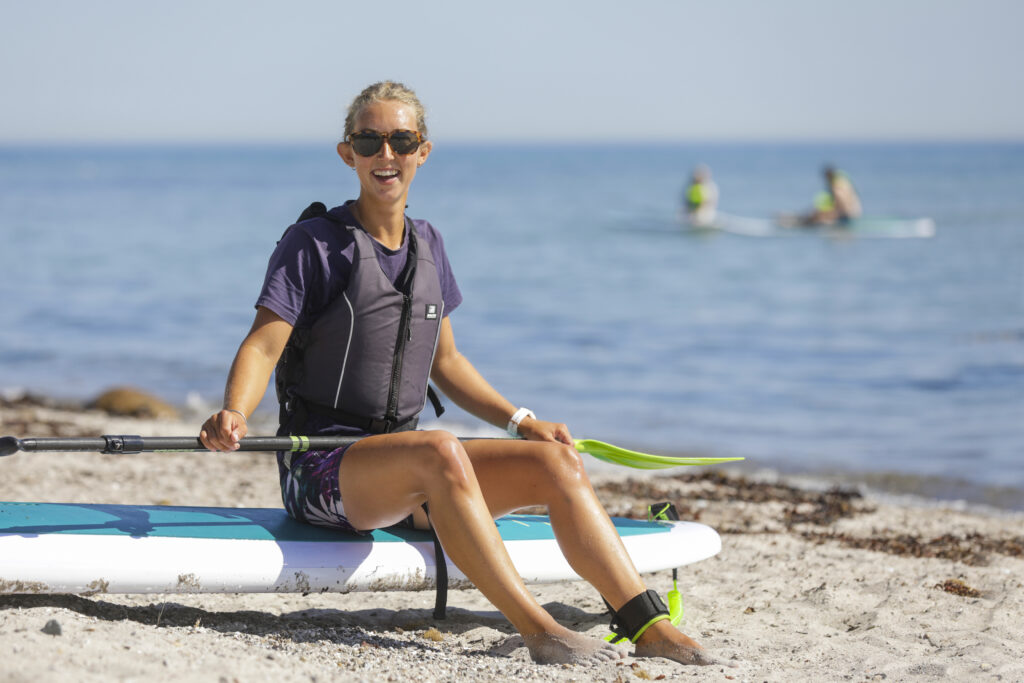 Mit navn er Emma, og jeg har siden 2016 introduceret flere hundrede danskere til SUP sporten fra hele landet og bliver den dag i dag, ved med at udvikle koncepter og naturoplevelser tilpasset deltagerens niveau. Alt fra leg og hård træning til cruises langs kysterne til helt stille og rolig yoga på vandet.
SUP sporten er alsidig og kan dyrkes af alle!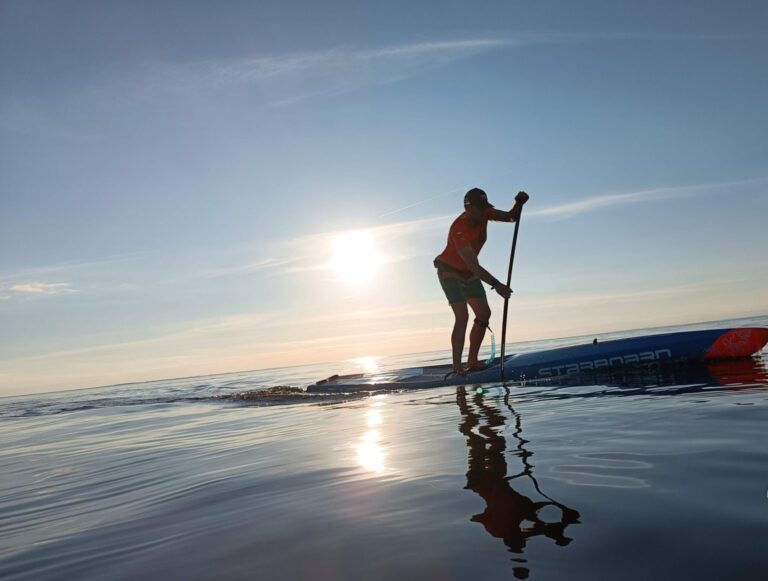 Kristian tried SUP for the first time in the summer of 2018, and was hooked by the training aspect and surprised by how good training it is for the whole body. Now he loves to geek out on paddling techniques and equipment and pass on his great knowledge to everyone with the desire to become an even better paddler.
Kristian er med andre ord den teknisk nørdede instruktør i SamSurf. 
We, Emma and Kristian moved in August 2021 to Samsø from the vibrant Aarhus and have settled in a nice house on the southern part of the island.
We LOVE Samsø and the reception we have received as new arrivals and are looking forward to giving something back in the form of experiences on, in and by the water this summer.
Do you want to join us on the water?