The water dogs behind SamSurf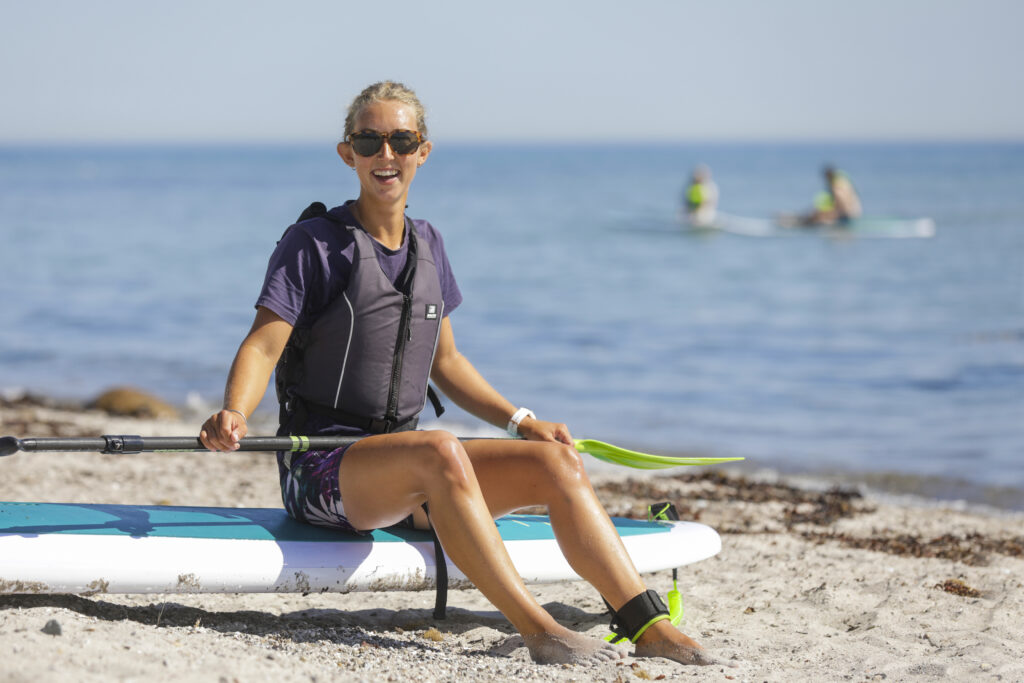 My name is Emma and I have sintroduced several hundred Danes to the SUP sport from all over the country by 2016 and to this day continues to develop concepts and nature experiences adapted to the level of the participant. Everything from play and hard training to cruises along the coasts to completely quiet yoga on the water.
The sport of SUP is versatile and can be practiced by everyone!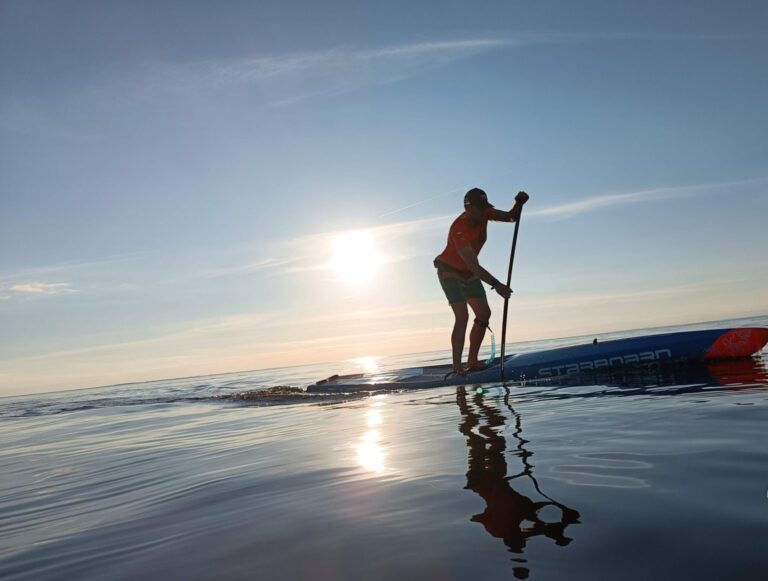 Kristian tried SUP for the first time in the summer of 2018, and was hooked by the training aspect and surprised by how good training it is for the whole body. Now he loves to geek out on paddling techniques and equipment and pass on his great knowledge to everyone with the desire to become an even better paddler.
In other words, Kristian is the technically geeky instructor in SamSurf. 
We, Emma and Kristian moved in August 2021 to Samsø from the vibrant Aarhus and have settled in a nice house on the southern part of the island.
We LOVE Samsø and the reception we have received as new arrivals and are looking forward to giving something back in the form of experiences on, in and by the water this summer.
Do you want to join us on the water?